Types of Panels for Server Racks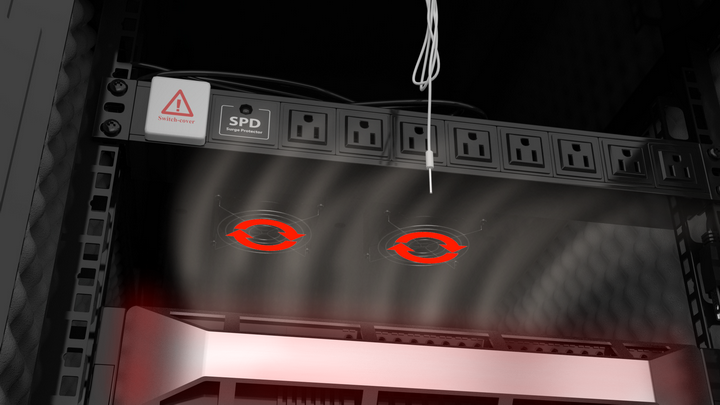 With the development of modern technologies, server rooms have gained increasing popularity. It is impossible to imagine any functioning telecommunication system without organized server space. Anyway, "brains" should be stored somewhere.
When dealing with data centers, a system administrator should accommodate telecommunication equipment somehow. Server racks cater to this purpose. These are open-frame constructions designed to house different types of computing devices. Racks play a critical role in reducing operational and capital spending that is why choosing the right rack panels is very important. However, racks are four or two posts without any shelves or boxes. To place devices, some panels are required. This article is dedicated to the types of panels used in furniture to ensure comfortable access to functioning parts and effective space allocation.
Kinds of Panels
There are 4 main types of panels for server racks.
1. Side products
Although racks are open-frame constructions, side panels can be attached to provide more security. Such products are offered in 3 kinds: solid removable, durable fixed, and louvered.
Solid removable models are preferable if a user needs occasional side access to your hardware, or if you are going to rack your chassis together. Also, it is possible to order several racks and combine them in one unit. Left and right side panels for the rack enclosures placed on both sides; middle partitions are not required since they will be bundled together. This allows you to access the side of the server cabinet. The doors are equipped with latches on the front and can be released. When released, panels open like doors. Each removable side panel adds 0.75 inches to the cabinet's width. Take into account this point when picking the place and room for your server.
Fixed models are a cost-effective option for those who do not need side access to equipment, or are going to buy a single rack and do not plan to expand or rack up the chassis together in the future. These panels are non-removable and permanently attached to the server rack and keep their original dimensions.
Louvered models consist of a number of strips of the same width. As in curtains, they can be of both horizontal and vertical positions. Such models are easily opened to do service works and, at the same time, perform protective, cooling, and cleaning functions since they let the air pass through but retain debris.
2. Blanking panels
These are flat pieces of metal material used to prevent overheating and maintain optimal hardware performance since they separate hot and cold air zones. Besides, they are used to fulfill aesthetic purposes. They fill in the space that was not used during installation and make the external appearance of the rack body attractive. Their main advantages include allowing proper airflow to circulate through hardware and help quickly dissipate heat.
3. Patch Panels
The patch panel is passive network equipment made in the form of a frame with integrated connectors for network cables. These products will help avoid tangled cords. They help organize a group of cables, connect and manage incoming and outgoing LAN cables.
Users can switch between devices using patch cords; they are connected to the ports located on the front side of the panel. But on the backside, the connectors for connection are fixed mechanically.
To comfortably reconnect the equipment and avoid mistakes, the user just needs to mark the necessary ports with a sticker or marker. Some models are equipped with paper labeling inserts.
Their main benefits include allowing manual monitoring, testing, switching, routing, and other maintenance to be handled in the shortest possible time.
4. Brush Panels
The main peculiarity of these products is that such panels are equipped with brush strips that are used for retrofitting server racks and cabinets for sealing cable entries. Due to construction features, brush products perform the following important function inside the rack: airflow management, better cable management, dust accumulation prevention.
To conclude, note that any of the above-mentioned panel types are of critical importance for the server rack. Each of them performs its unique functions. Side panels protect devices, blanking products cool heating apparatus and improve air circulation, patch models deal with cables and ensure their perfect management, while brush panels prevent dust from inserting the inside of the cabinet.